The Speaking
I've been lucky enough to enjoy a varied career. From working on the 'Strictly Come Dancing' tour and altering clothes for Rob Stewart to travelling the world on cruise ships as a wardrobe supervisor. I have designed dresses that have been featured in international magazines and produced bespoke collections. It's been an incredible ride and each year I'm provided with new and exciting experiences.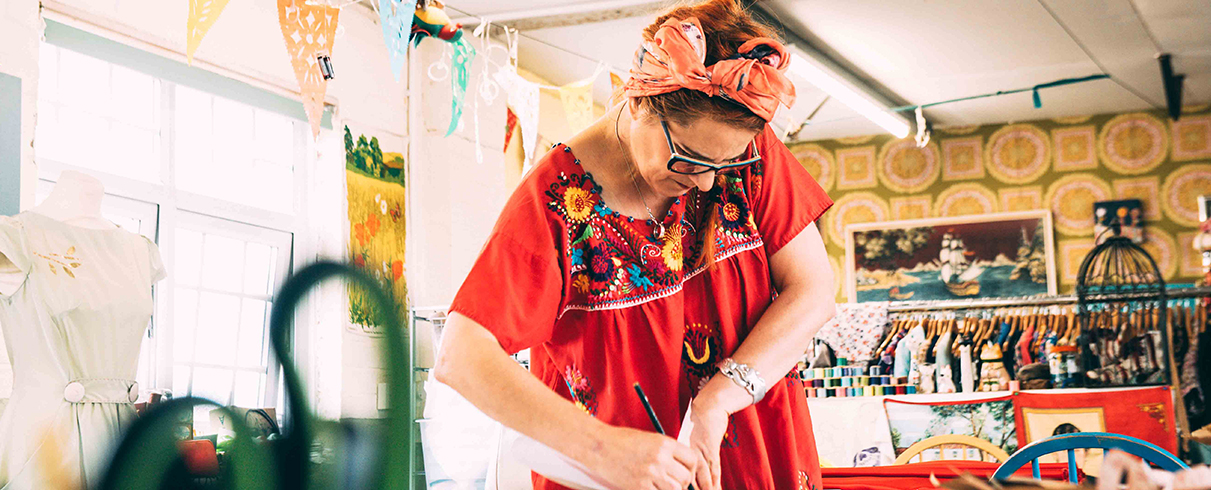 When I'm invited to speak at events, I talk about my experiences and hope to pass on my enthusiasm for creativity and entrepreneurship. I tailor each talk in length and content depending on the time slot and audience. I cover how and why I set up the studio, how to find work as a freelancer and how to build your audience. I also delve into the different projects I've worked on in costume, wardrobe and design.
My speaking engagements can be just that, speaking, or can include a creative activity or workshop within them. I have developed and delivered talks for the University of the Third Age, the Women's Institute, educational institutions and private clients.