The Pieces
Let me start by saying that I make one-off, individually designed and finished vintage textile pieces. That's a bit of a simplistic explanation though! Anything that I produce isn't following fashion. The pieces don't follow any seasons or respond to 'Pantone colour of the year', it's just me trying to make sense of what I want to work with at that particular time.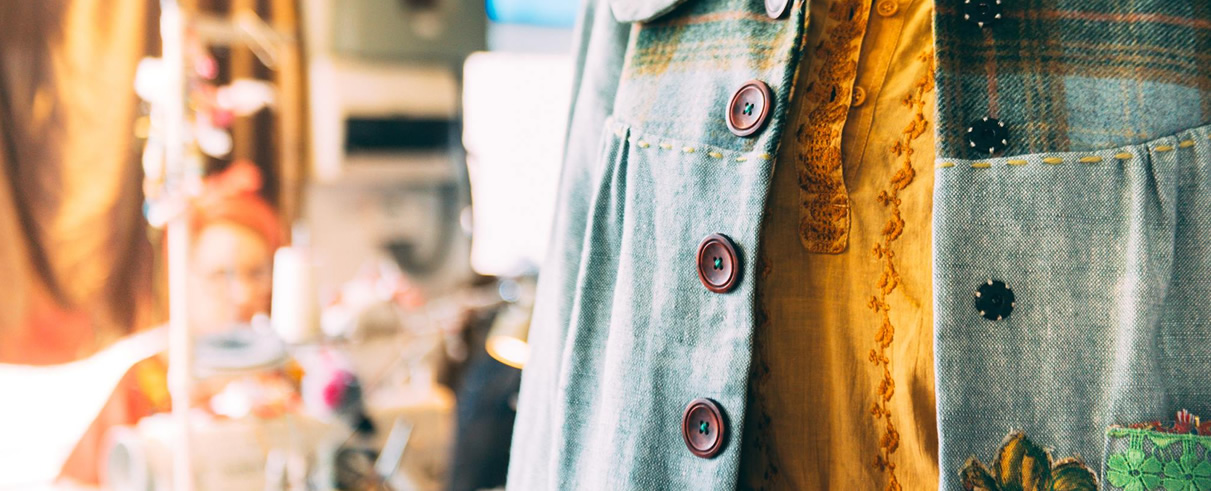 Each piece is totally unique and comes as part of a project, much like a mini collection. Within the collection, I have the scope to experiment with ideas and techniques. I work on everything from dying, printing, appliqué, hand painting to free machine embroidery, hand stitching and anything else I feel like! I stick to one pattern per collection like a dress, jacket or coat. I then look to marry a technique with fabrics. I produce a tiny, bespoke range and once it's complete and sold, it's gone, and I move on to something new.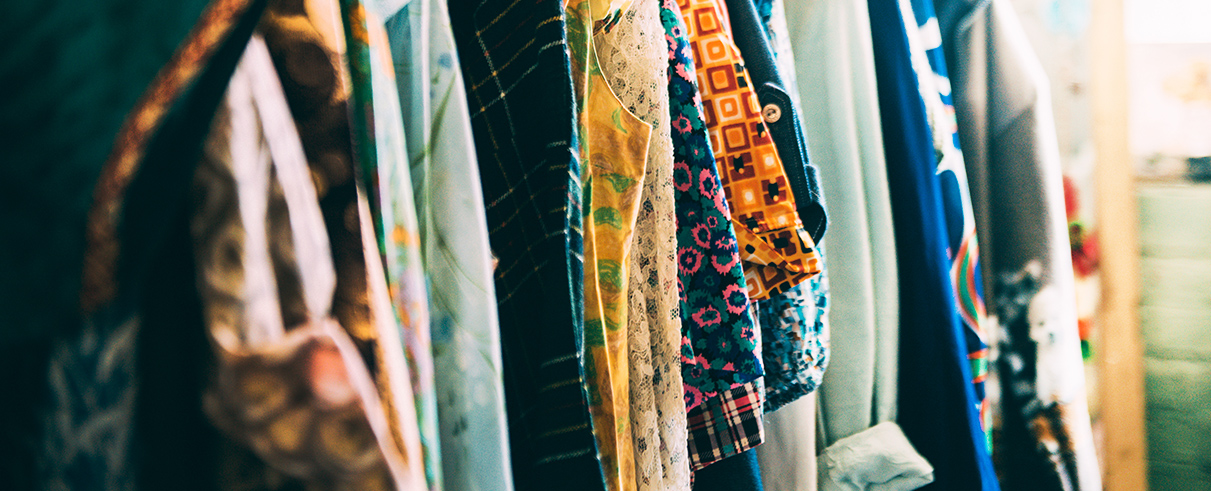 One of the jackets I created started with vintage chenille fabric that I roller printed. I combined it with domestic textiles that I dyed indigo. I was looking at historical clothing at the time and mixed in a panel from an old fisherman's coat. The buttons were sourced from Kyiv and it was finished with my trademark tagged ribbon. Each piece has a story and a history or collection of histories that together, become something beautiful.
The process of designing and creating starts with putting fabrics into families that will work together. I use wool, linen, lace, any fabric that interests me at that time. The textiles are always vintage and vary in former use, some were clothing, others domestic fabrics like tablecloths or tea towels. I also work with vintage patterns and use the same style per collection but with different fabric combinations and techniques.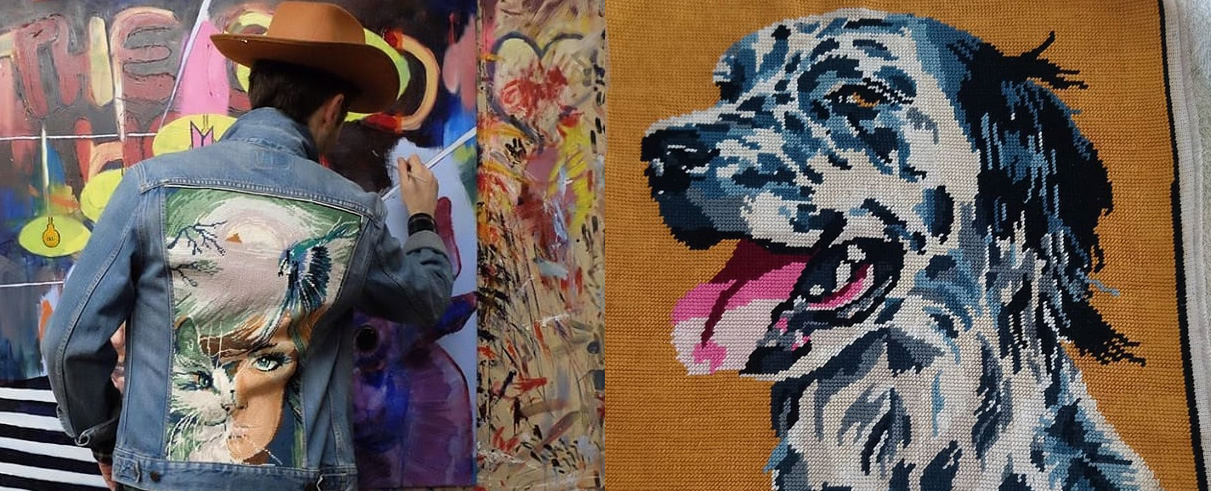 I have been creating in this way for many years, honing my craft. Thousands of hours have left me at the point where my hands respond before my brain does. My customers appreciate the craft and understand the language of my clothes. They know that they are getting something completely unique and there will be no others like it in the world.
I have been selling my unique pieces at Selvedge Fairs in Bath and Chelsea, Renegade, Bricklane, Landmark Art's Contemporary Textiles Fair and private sales at Lamport Hall. I'm now excited to be able to sell my pieces online and reach new customers looking for more than 'any old top or dress', who want a piece of history, made new.