The Story So Far
When small, Abigail Jackson made shoes from wallpaper sample books and lashed her brothers' wooden building blocks onto her feet with string believing herself to be a geisha. In her bedroom she stitched gnomes on hankies and cut off the frills from her maxi dress to make clothes for Pippa the pocket-sized doll. In the kitchen her mum sat her on the draining board, put sellotape across her fringe and cut under it.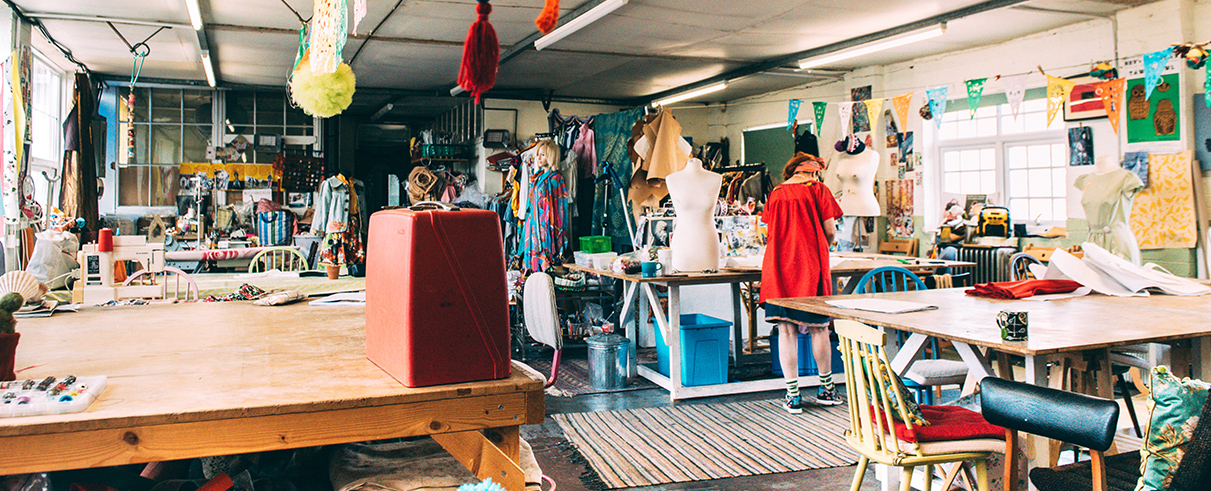 Abigail Jackson became one of a tiny handful of Daventry punks, who shuffling round town in bondage trousers from Seditionaries and handmade clothes coloured in with biro pens, held together with hundreds of safety pins. In her bedroom she made homemade Sid Vicious badges with pages from the NME and sticky back plastic. Dreamt of being in The Slits and planned never to have a proper job.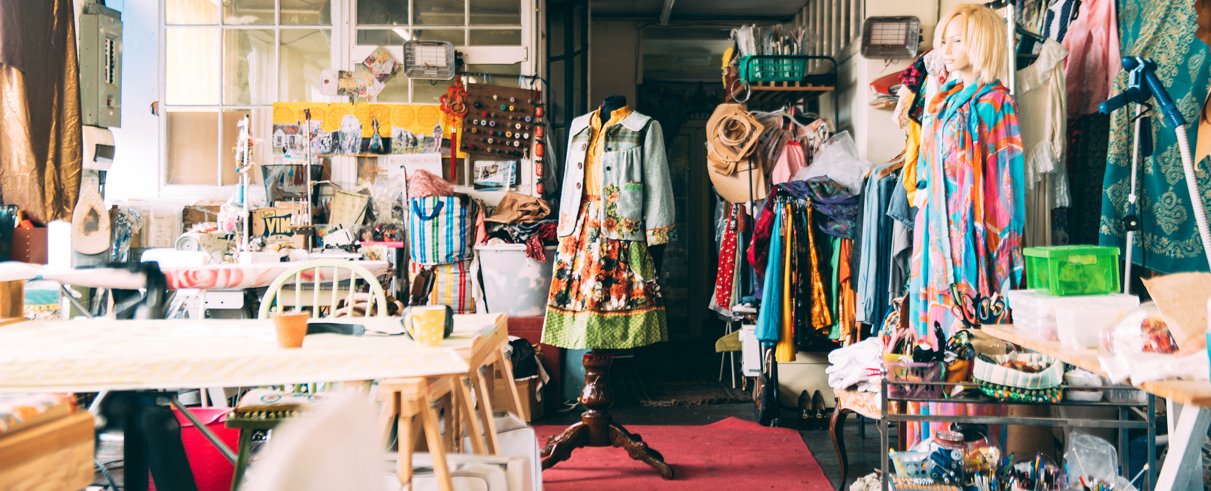 Abi went to Northampton Art College in the '80's to study fashion design and Illustration.  Its this foundation of designing and pattern cutting that has coloured her judgment ever since.  From opening a clothes shop in Coventry at the age of 19 to opening the studio in her 50's Its only ever been about creating and making.  Abi works as a freelancer so no two jobs are the same.  She designs, sews and makes for a living, breathing, all singing, all dancing proper job. In the between times she has work as a freelance wardrobe supervisor traveling extensively and working with some wonderful people. Upon returning home she stitches in her studio, works on community or school projects, plans workshops and collaborates with other creatives in Burns Street Studios.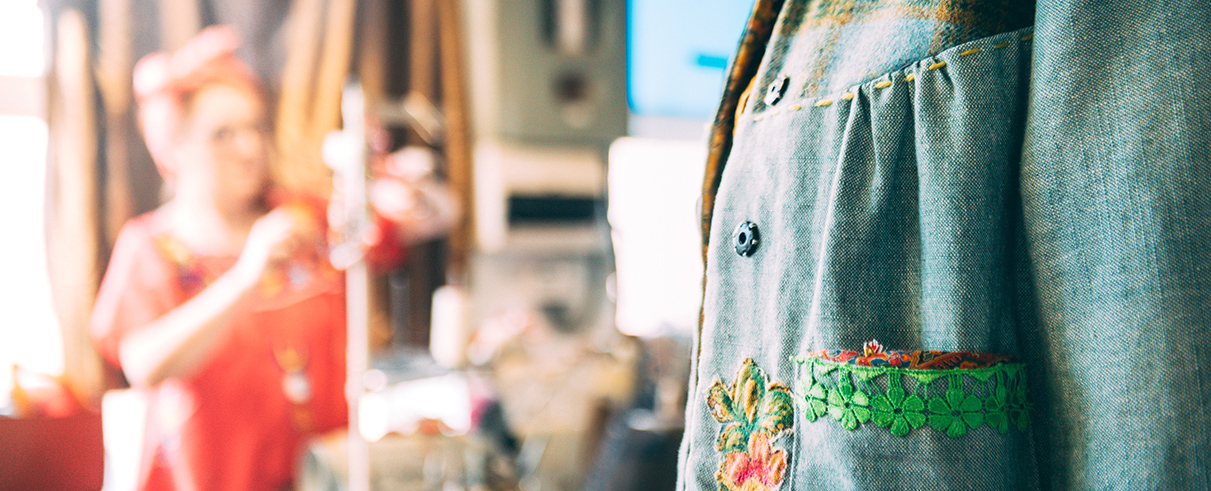 Welcome to her website, where you can explore the studio. You can book onto a workshop which will be held at The Stitch and Make Studio and run by Abi or guest creatives.  If you would like to visit the studio to view Abi's collection of one off pieces of clothing please get in touch.  Alternatively, if you have ideas for a hen party or a group workshop get in touch too.