The Events
Having the luxury of a large studio, akin to a school gymnasium in size and flooded with natural light, it seemed only fitting that I should host my own workshops, private sales and specialist events as well as offer the space to hire. Nestled on the second floor of a gorgeous 19th Century shoe factory and with parking available, the stitch and make studio is a hub for creativity and play.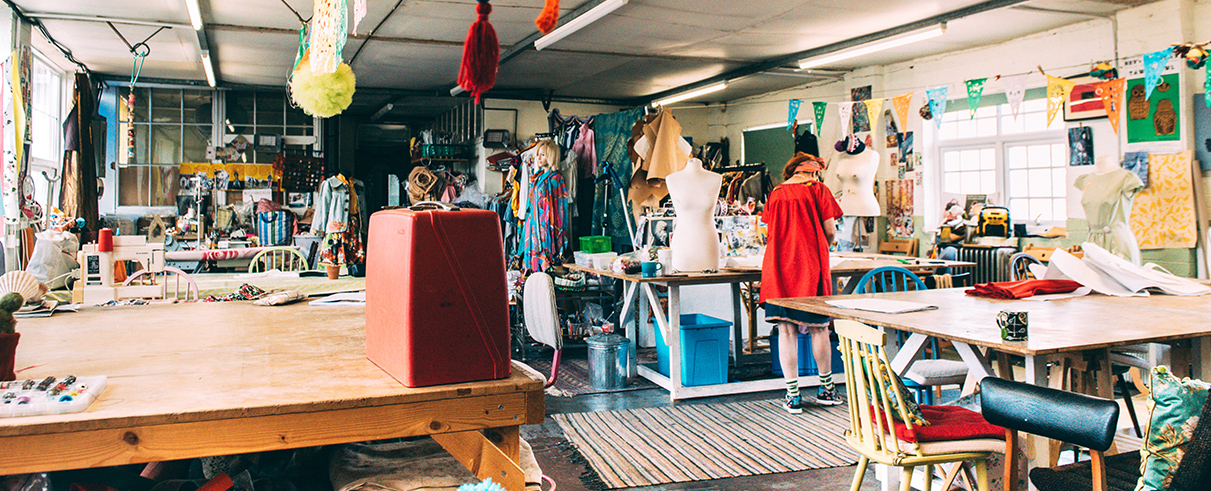 Accessed via the original wooden staircase, the studio is often home to small, intimate workshops of 10, through to larger, parties of 20+ people. The flexibility of the open-plan space means that it can be configured to suit a variety of events. The large, cork-toped worktables can be moved or integrated and there are lots of flexible seating options. Let's not forget 'Nan's lounge' which is an area for sitting and relaxing with a cuppa and a biscuit. Added to all that, there is a separate self-contained gallery and kitchen, also available for hire.
The studio has been used for private classes for teachers to learn specific techniques to use in their own teaching practice. We have welcomed hen parties where wedding guests have made their own fascinators, (fuelled by bubbly and cake, of course). We have also hosted private events and children's parties. Whatever the event, we can tailor the space to your needs.